Dear Diary,
As most of you know, I lost my beloved mom two years ago. A year after that, I lost my only sister. And three months after saying goodbye to my sister, I lost the job I loved—the one I thought would be mine until I retired.
Loss is funny, and so is grief. I feel like I write too much about it, and yet I can't write enough about it. Every day, it hits differently. Sweet Caroline plays on the radio, or a Facebook memory of my sister pops up, or my bank account hits double digits again.
It's challenging to grieve the people I've lost, the family unit that is no longer, when I can't make ends meet because of the job loss. And am I still bitter about that loss? Oh,  you'd better believe I am. I signed all kinds of paperwork that stated I wouldn't talk about it publicly, so I'm not giving details, but the way things went down just wasn't right. And the fact that it happened less than three months after we laid my sister to rest is a whole shaker full of salt in that slow-healing wound.
The hardest part about not having money right now is how very much I miss my kids… and how very far away they all are. Last year, I was able to fly them all in for Christmas and rent a cute Airbnb by the beach. This year, they'll be with their dad because I cannot afford to bring them here. I'm glad they'll be with their dad, but Christmas was always my holiday. I was the one who bought and wrapped the presents, who baked the cookies, who stuffed the stockings. I was the one who bought them coordinating jammies and read The Night Before Christmas. I was the one who made sure the magic stayed alive.
But they're so far away, and travel is expensive. Portland, Lexington, Olympia, and Boulder—places I love to visit, but places that are unavailable to me right now. It's been nearly two years since I've seen George. And I have yet to see Sam's new place in Portland. I know they understand my predicament, but that doesn't make me miss them any less. The longer I go without seeing them, the more the ache in my heart grows.
It's weird to lose your own original family unit and then to not be with the family you made. Sometimes the loneliness is overwhelming. It's all a part of grief and growth, I know, but that doesn't stop the very visceral need to hug all their necks.
This past weekend, however, I got to attend a family wedding that left me feeling wrapped in a cocoon of love and happiness. My cousin's sweet daughter married her adorable new husband, and the event was spectacularly gorgeous. Over 400 guests, a breathtaking church, a stunning reception hall (the same venue where I was chosen as a distinguished author for Parting Gifts at the 2016 Book and Author luncheon!), and a filet that melted in my mouth. All of my mom's living siblings were there, and so many of my beloved cousins. And then there was the next generation—my cousins' kids. Witnessing their bond and connection made me realize that there is so much hope for the future. They are amazing kids, blessed with so much, who still remain humble and lovely and kind and loving and fun.
The sweet bride actually squealed when she saw me. I will never forget that moment.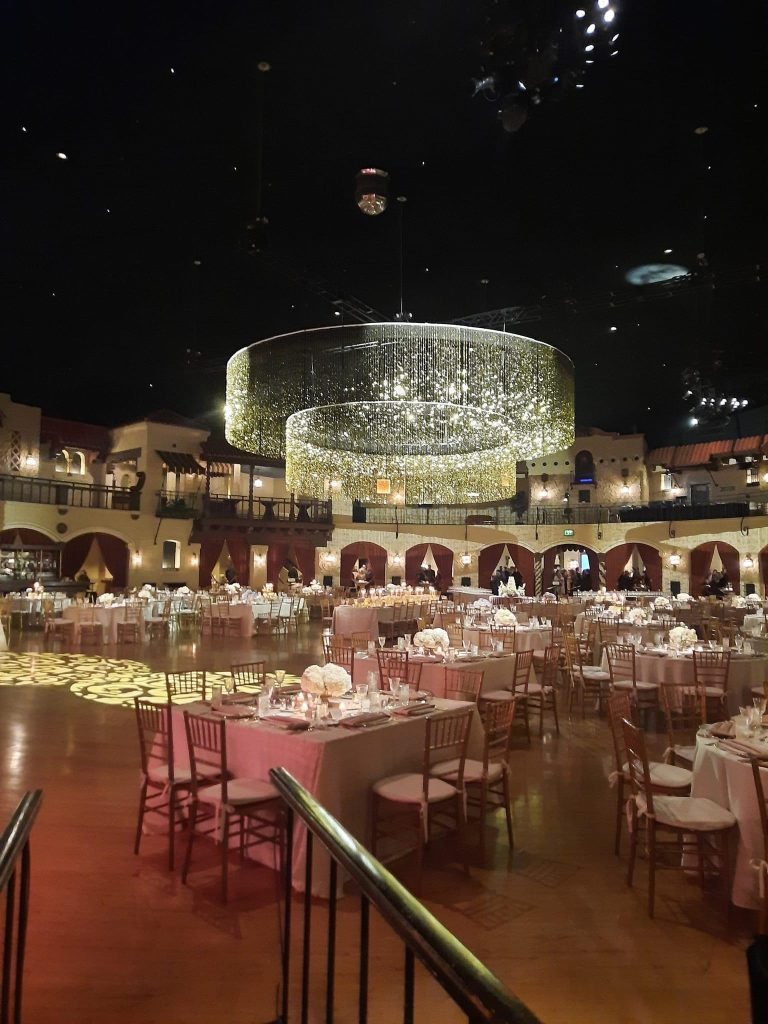 We were, at one point, on the dance floor while the band began to play Looking Glass's Brandy (You're a Fine Girl). We all began searching for my cousin, Brandi, so she could join us. This is when I realized I would never be alone. The loves in my life would come looking for me if I went missing. 
When I get lost in my own grief, these are the moments I will remember—my cousins in their beautiful dresses, my aunts and uncles on the dance floor, the friends who are chosen family, the love all these people have for each other… and for me. And the most delicious chocolate cake I've ever had the pleasure of shoveling into my face.
Thank you, dear family and friends, for reminding me that even in the throes of my loneliness, I am not alone. I am not orphaned. I am simply in the next phase of this precious life where I get to reconnect with those who have known and loved me the longest and love the beautiful ones they have put on this earth.
It is such a gift. One that I do not take for granted.
Love,
Katrina