Dear Diary,
I used to think that I didn't have queer representation growing up. But when I really sift through my memories, I realize I did, in fact, have queer representation.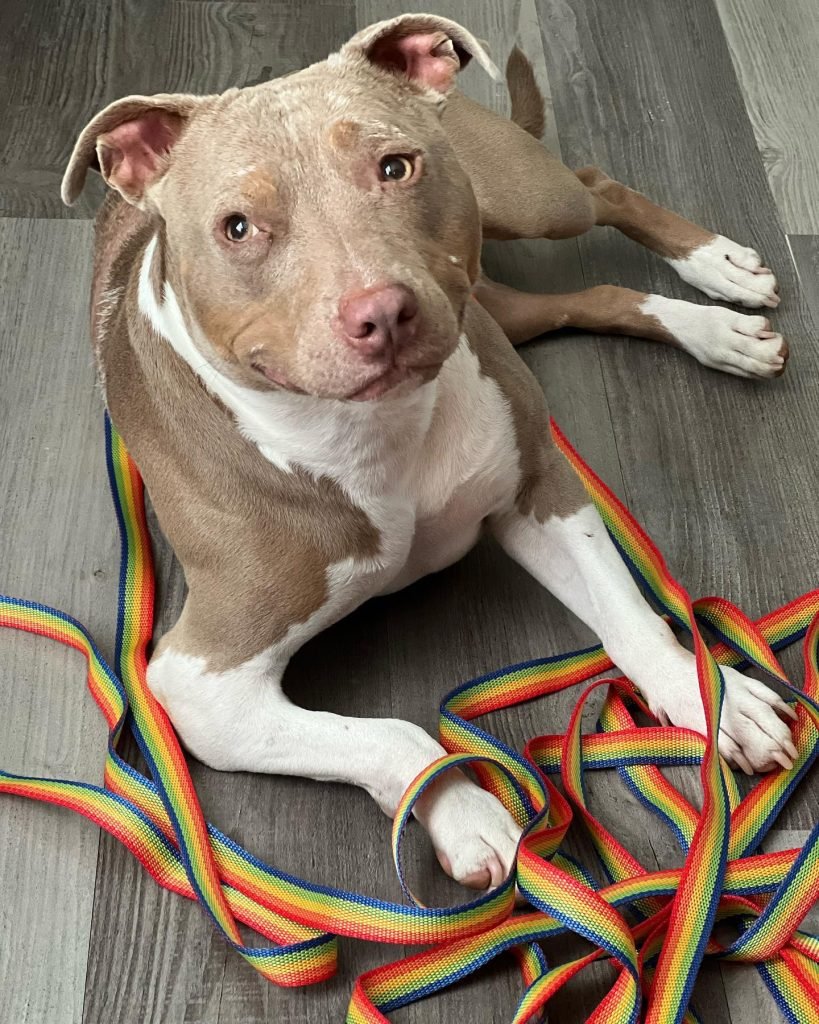 Proud Sissy.
There was David, my mom's hairdresser. Handsome and flamboyant and charming, I was obsessed with him. I accompanied my mom to all her hair appointments just so I could watch him in action, to hear the femininity in his voice, to emulate his graceful movements.
"He told me his family isn't very accepting of him," Mom mentioned once in passing. "They only reach out to him when they need haircuts."
It's funny how those throw-away comments become stitched into your soul at just the right moment. I was so needy when I was young, so eager to be accepted, to be loved, to be embraced by my family and friends. My dad had left, and I didn't want to be left by anyone else.
Early Rainbows.
Of course, I didn't understand it at the time, but David's experience was seared into the core of me: If I'm gay, my family will leave. My cousins will throw me away. My aunts and uncles will spend their time praying for my soul instead of coming to my birthday parties.
Then there was my volleyball coach, Miss L. Miss L. had a "roommate" who came to all our volleyball games. "Katrina, they're not just 'roommates,' they're GAY," a friend had said to me with disdain.
"But they never kiss. They never hold hands," I argued.
I didn't get it then. Of course, I get it now. Gay kissing in public in 2023 is a scary prospect in the wrong place. Imagine it in rural Indiana in 1984.
So, yes. I had queer representation. I had David. I had Miss L. And both of their stories were tragic and terrifying to me.
So, when you wonder why Pride Month is necessary… when you ask why we have to celebrate queer love out loud… when you argue that straight pride is just as important… please just think about it. 99.9% of the people surrounding me in my youth were straight and white. I had no idea that gay love could be beautiful and safe and fulfilling. My only queer examples resulted in family abandonment and living a hidden life.
Can you spot the gay?
That's why Pride Month is necessary. Because there are little gay kids out there—kids like me in 1984—who feel dirty and wrong and sinful because they're more interested in girls with pigtails than boys with skinned knees. Representation matters. Living out loud matters.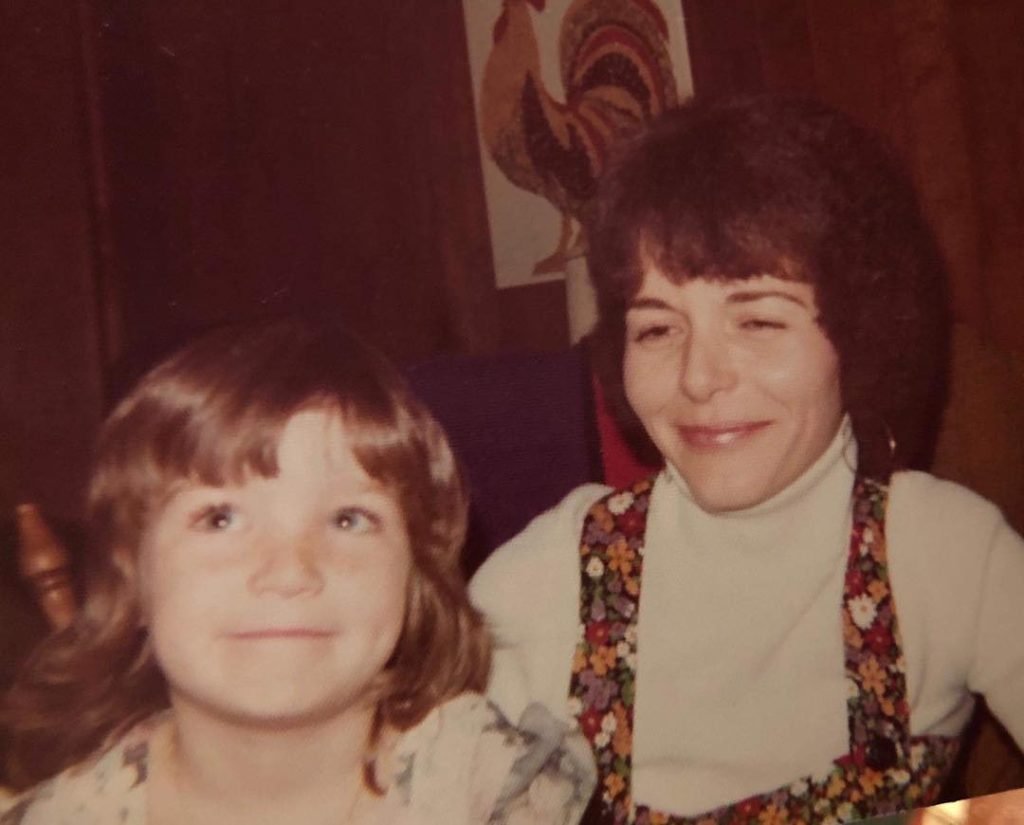 Baby Gay.
2023 shouldn't feel like 1984, but it does. In fact, with all the anti-LGBTQ legislation that's being passed in the country, it feels like a downhill slide. Especially here in Florida.
Do I want to attend Pride celebrations? Absolutely. Am I terrified of attending Pride celebrations? Absolutely.
Even my shoes are gay.
It's 2023, friends. We need to do better.
It's only love, after all.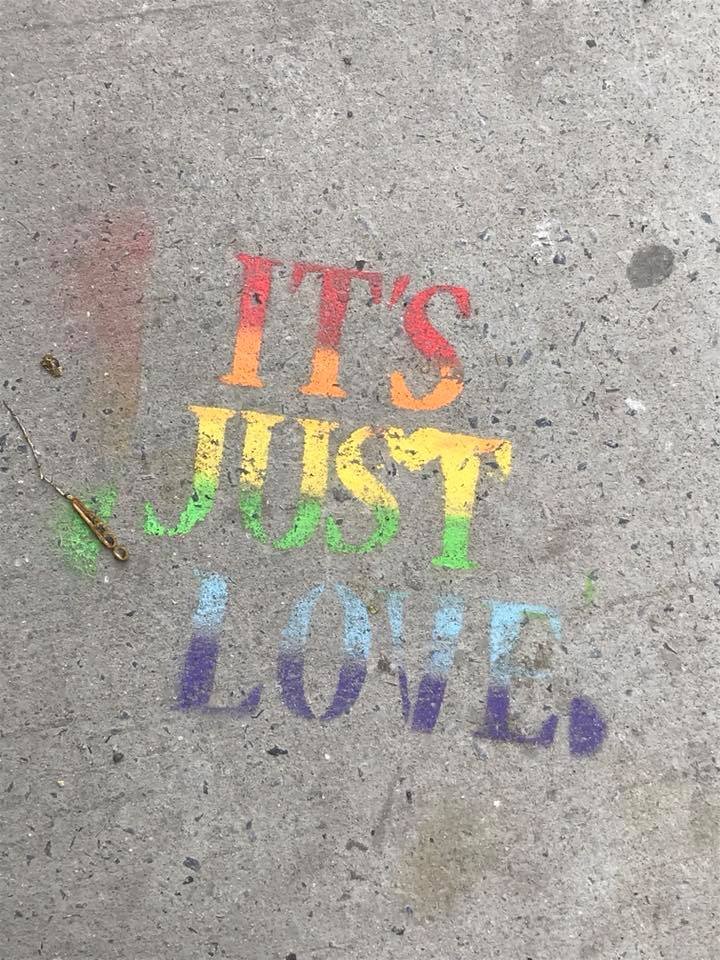 Happy Pride,
Katrina